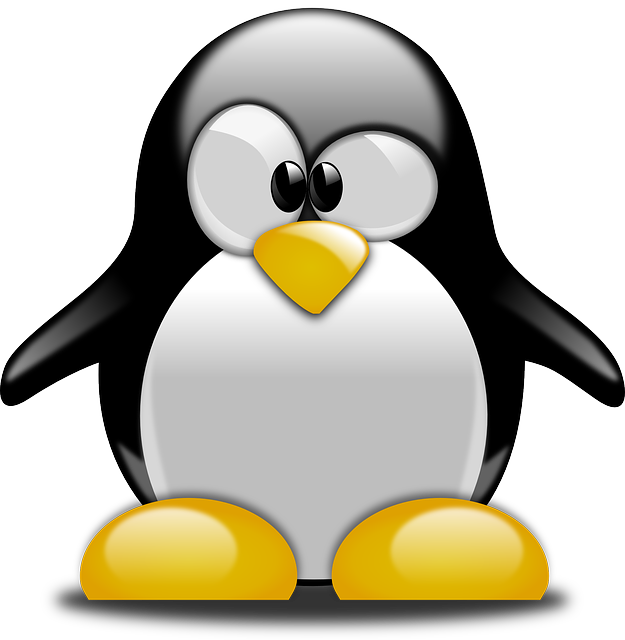 This Linux kernel change "ppp, slip: Validate VJ compression slot parameters completely" is included in the Linux 3.16.35 release. This change is authored by Ben Hutchings <ben [at] decadent.org.uk> on Sun Nov 1 16:22:53 2015 +0000. The commit for this change in Linux stable tree is 9bd814b (patch) which is from upstream commit 4ab42d7. The same Linux upstream change may have been applied to various maintained Linux releases and you can find all Linux releases containing changes from upstream 4ab42d7.
ppp, slip: Validate VJ compression slot parameters completely

commit 4ab42d78e37a294ac7bc56901d563c642e03c4ae upstream.

Currently slhc_init() treats out-of-range values of rslots and tslots
as equivalent to 0, except that if tslots is too large it will
dereference a null pointer (CVE-2015-7799).

Add a range-check at the top of the function and make it return an
ERR_PTR() on error instead of NULL.  Change the callers accordingly.

Compile-tested only.

Reported-by: 郭永刚 <guoyonggang@360.cn>
References: http://article.gmane.org/gmane.comp.security.oss.general/17908
Signed-off-by: Ben Hutchings <ben@decadent.org.uk>
Signed-off-by: David S. Miller <davem@davemloft.net>
Cc: Moritz Mühlenhoff <jmm@inutil.org>
Signed-off-by: Luis Henriques <luis.henriques@canonical.com>
There are 30 lines of Linux source code added/deleted in this change. Code changes to Linux kernel are as follows.
 drivers/isdn/i4l/isdn_ppp.c   | 10 ++++------
 drivers/net/ppp/ppp_generic.c |  6 ++----
 drivers/net/slip/slhc.c       | 12 ++++++++----
 drivers/net/slip/slip.c       |  2 +-
 4 files changed, 15 insertions(+), 15 deletions(-)

diff --git a/drivers/isdn/i4l/isdn_ppp.c b/drivers/isdn/i4l/isdn_ppp.c
index 29d1cc0..1025ef1 100644
--- a/drivers/isdn/i4l/isdn_ppp.c
+++ b/drivers/isdn/i4l/isdn_ppp.c
@@ -322,9 +322,9 @@ static void isdn_ppp_mp_receive(isdn_net_dev *net_dev, isdn_net_local *lp,
     * VJ header compression init
     */
    is->slcomp = slhc_init(16, 16); /* not necessary for 2. link in bundle */
-   if (!is->slcomp) {
+   if (IS_ERR(is->slcomp)) {
        isdn_ppp_ccp_reset_free(is);
-       return -ENOMEM;
+       return PTR_ERR(is->slcomp);
    }
 #endif
 #ifdef CONFIG_IPPP_FILTER
@@ -573,10 +573,8 @@ static int get_filter(void __user *arg, struct sock_filter **p)
            is->maxcid = val;
 #ifdef CONFIG_ISDN_PPP_VJ
            sltmp = slhc_init(16, val);
-           if (!sltmp) {
-               printk(KERN_ERR "ippp, can't realloc slhc struct\n");
-               return -ENOMEM;
-           }
+           if (IS_ERR(sltmp))
+               return PTR_ERR(sltmp);
            if (is->slcomp)
                slhc_free(is->slcomp);
            is->slcomp = sltmp;
diff --git a/drivers/net/ppp/ppp_generic.c b/drivers/net/ppp/ppp_generic.c
index dbf56de..65edd34 100644
--- a/drivers/net/ppp/ppp_generic.c
+++ b/drivers/net/ppp/ppp_generic.c
@@ -709,10 +709,8 @@ static long ppp_ioctl(struct file *file, unsigned int cmd, unsigned long arg)
            val &= 0xffff;
        }
        vj = slhc_init(val2+1, val+1);
-       if (!vj) {
-           netdev_err(ppp->dev,
-                  "PPP: no memory (VJ compressor)\n");
-           err = -ENOMEM;
+       if (IS_ERR(vj)) {
+           err = PTR_ERR(vj);
            break;
        }
        ppp_lock(ppp);
diff --git a/drivers/net/slip/slhc.c b/drivers/net/slip/slhc.c
index 1252d9c..b52eabc 100644
--- a/drivers/net/slip/slhc.c
+++ b/drivers/net/slip/slhc.c
@@ -84,8 +84,9 @@
 static unsigned char * put16(unsigned char *cp, unsigned short x);
 static unsigned short pull16(unsigned char **cpp);

-/* Initialize compression data structure
+/* Allocate compression data structure
  * slots must be in range 0 to 255 (zero meaning no compression)
+ * Returns pointer to structure or ERR_PTR() on error.
  */
 struct slcompress *
 slhc_init(int rslots, int tslots)
@@ -94,11 +95,14 @@ struct slcompress *
    register struct cstate *ts;
    struct slcompress *comp;

+   if (rslots < 0 || rslots > 255 || tslots < 0 || tslots > 255)
+       return ERR_PTR(-EINVAL);
+
    comp = kzalloc(sizeof(struct slcompress), GFP_KERNEL);
    if (! comp)
        goto out_fail;

-   if ( rslots > 0  &&  rslots < 256 ) {
+   if (rslots > 0) {
        size_t rsize = rslots * sizeof(struct cstate);
        comp->rstate = kzalloc(rsize, GFP_KERNEL);
        if (! comp->rstate)
@@ -106,7 +110,7 @@ struct slcompress *
        comp->rslot_limit = rslots - 1;
    }

-   if ( tslots > 0  &&  tslots < 256 ) {
+   if (tslots > 0) {
        size_t tsize = tslots * sizeof(struct cstate);
        comp->tstate = kzalloc(tsize, GFP_KERNEL);
        if (! comp->tstate)
@@ -141,7 +145,7 @@ struct slcompress *
 out_free:
    kfree(comp);
 out_fail:
-   return NULL;
+   return ERR_PTR(-ENOMEM);
 }

diff --git a/drivers/net/slip/slip.c b/drivers/net/slip/slip.c
index 8752644..0641fcc 100644
--- a/drivers/net/slip/slip.c
+++ b/drivers/net/slip/slip.c
@@ -164,7 +164,7 @@ static int sl_alloc_bufs(struct slip *sl, int mtu)
    if (cbuff == NULL)
        goto err_exit;
    slcomp = slhc_init(16, 16);
-   if (slcomp == NULL)
+   if (IS_ERR(slcomp))
        goto err_exit;
 #endif
    spin_lock_bh(&sl->lock);